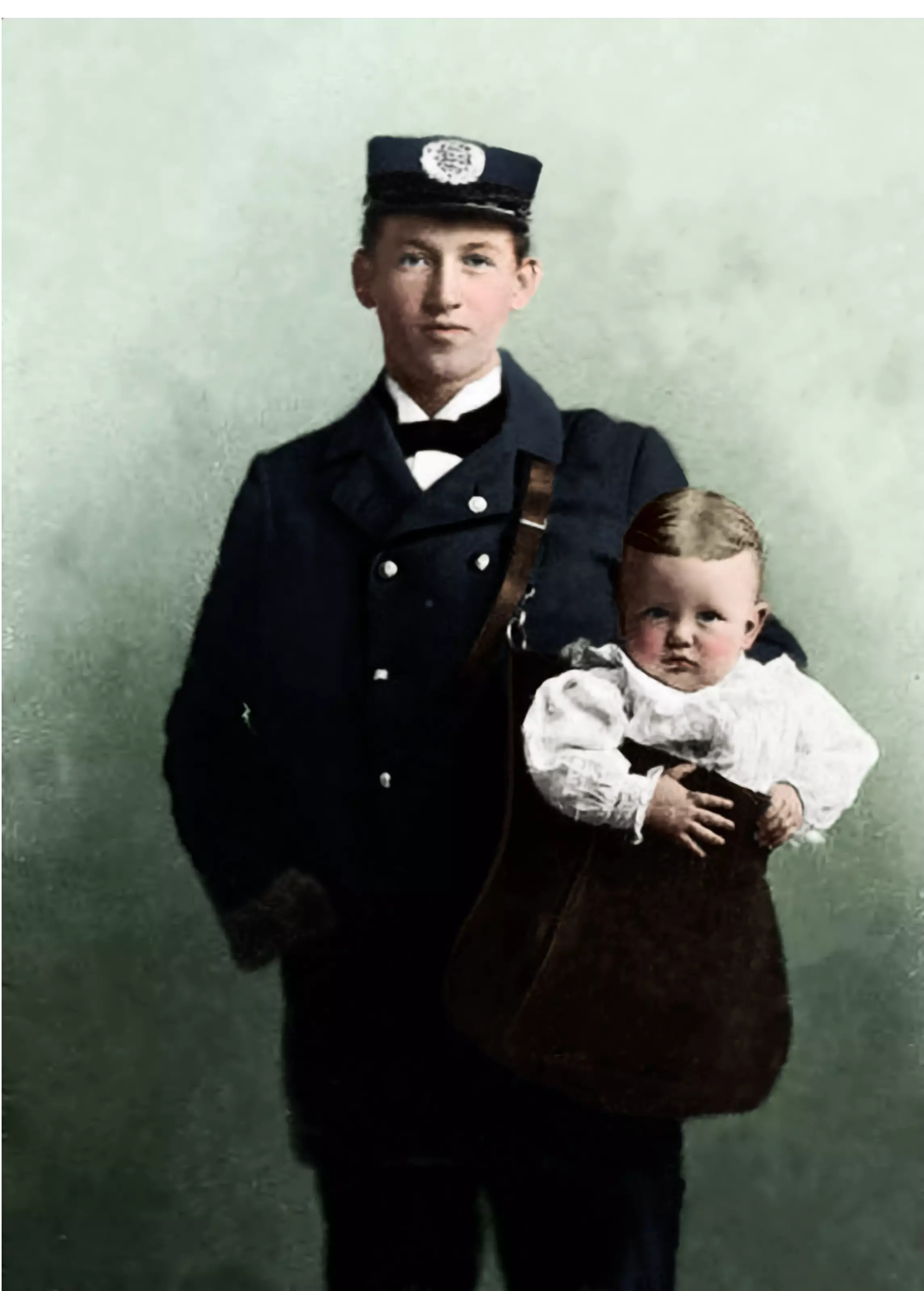 The United States Postal Service introduced parcel post in 1913. Before then, all packages sent by mail had to weigh 4 pounds (1.8 kg) or under. With the commencement of the parcel service, people could now ship anything below 50 pounds (23 kg). It didn't take people long to realize that sending babies and young children in the mail was cheaper than purchasing train tickets.
In 1913, the first baby was sent in the mail: an 8-month-old James Beagle, who weighed 10 and 3/4 pounds, was sent from Glen Este, Ohio to his grandmother's home in Batavia, a few miles away. The parents paid 15 cents for postage and $50 for insurance.


The quirky story soon
made
newspapers, and for the next several years, similar stories would occasionally surface as other parents followed suit.
Source: myheritage.com