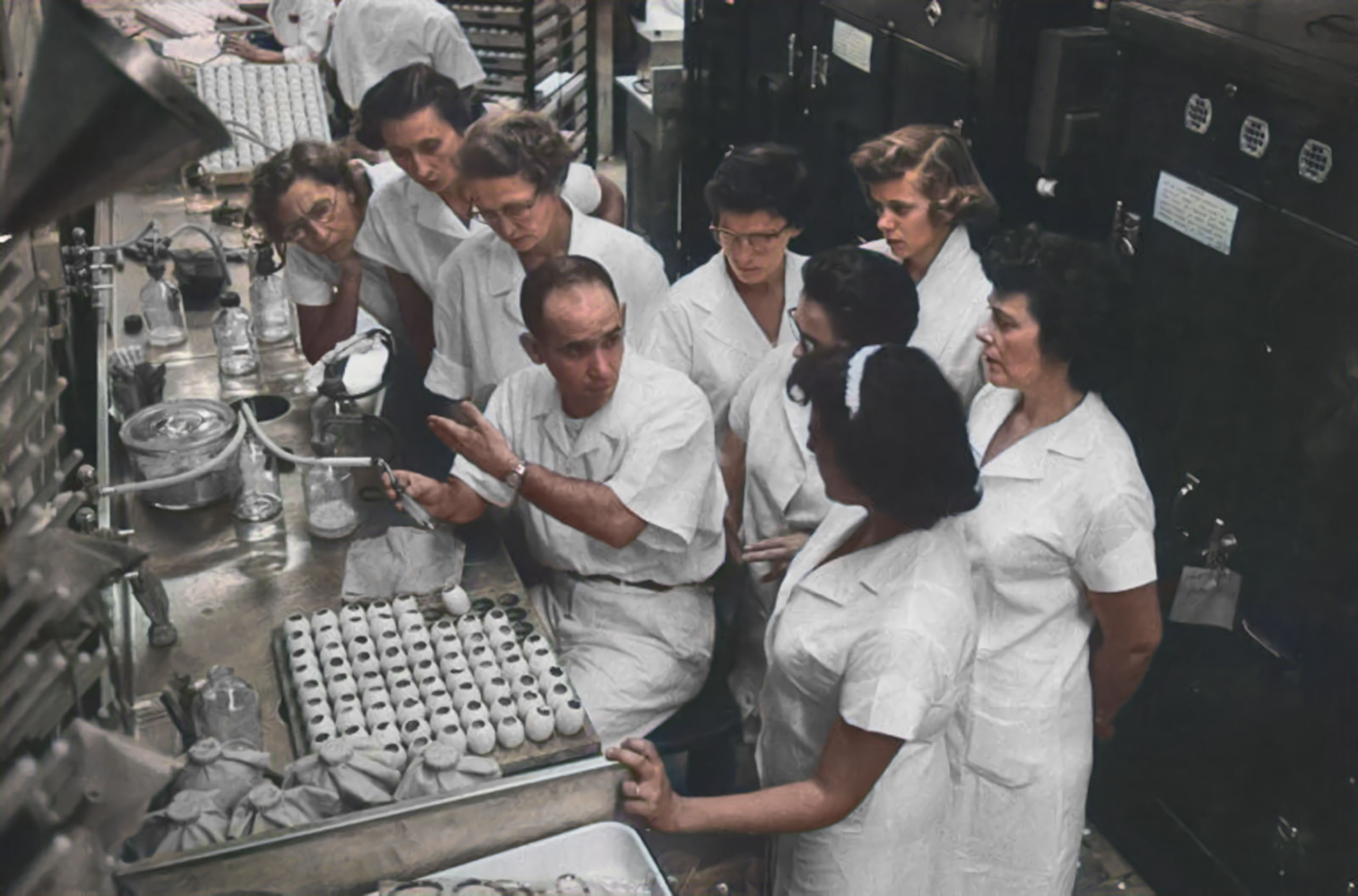 Creating the flu vaccine involved injecting the virus into eggs, where it multiplied. The virus-laden embryonic fluid was then siphoned out, and the virus was killed. That purified fluid became the vaccine.
In this photo, Jeff Cesarone at the Merck Sharp and Dohme plant in West Point, Pa., explained the process.
The first batches of the vaccine were released while the weather was still warm, in late August and early September. The vaccine was produced quickly, but not enough to cover the entire population, and nor was it 100 percent effective. Unlike with COVID-19, there was no mass quarantine or sheltering in place. As kids headed back to school, the number of flu patients began to multiply. In November of that year, Surgeon General Leroy E. Burney predicted that "the epidemic will get worse in the next six weeks, and then decrease."
Burney was correct, to a point. While this flu seemed to abate after Thanksgiving, it proved resurgent, and cases spiked again in early 1958. By the end, according to CDC statistics, the pandemic was tied to 110,000 deaths in the United States and 1.1 million around the world.
Photo credit: Francis Miller / The LIFE Picture Collection